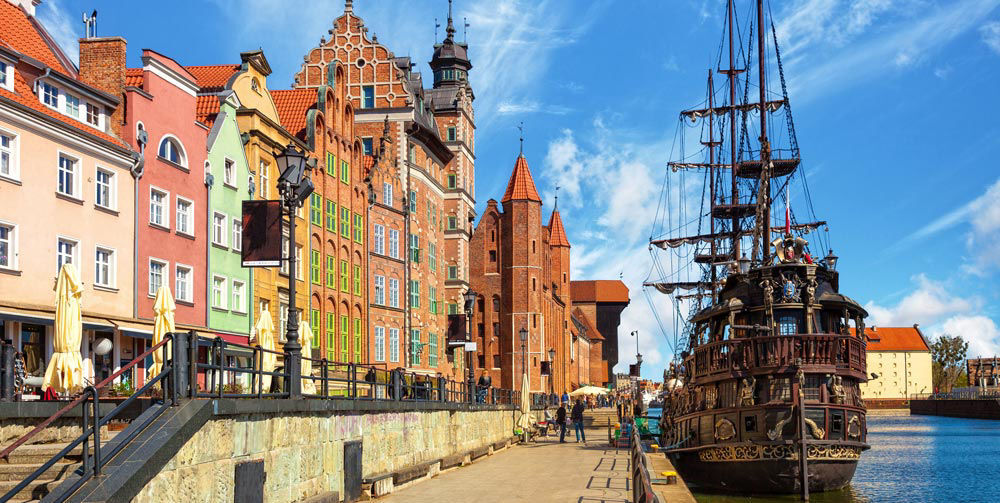 Tucked away on the coast of Poland in the Baltic Sea, you'll discover the city of Gdansk, a medieval treasure brimming with history, architecture, cuisine, and Baltic amber. With stunning beauty at every turn, this city should be on your itinerary when you plan a trip to Poland.
Gdansk is the largest city in the Pomeranian Voivodeship, located in northern Poland. This port dates back for centuries and played a prominent role during the Middle Ages. Although it was decimated in World War II, it has been rebuilt and remains one of the most breathtaking port cities in all of Europe.
With a population around 460,000, this fabled tourist destination has an incredible city center, beaches, museums, and all sorts of things to discover. Come take a look and see what this Polish city is all about!
What to See and Do in Gdansk
Gdansk offers many ways to discover it. The Long Lane is a great place to start. This busy pedestrian street is a great place to pop by for a drink or meal at one of the many bars and restaurants. Or simply walk it to discover the colorful buildings for fantastic photo ops along the way. It's even more beautiful at night.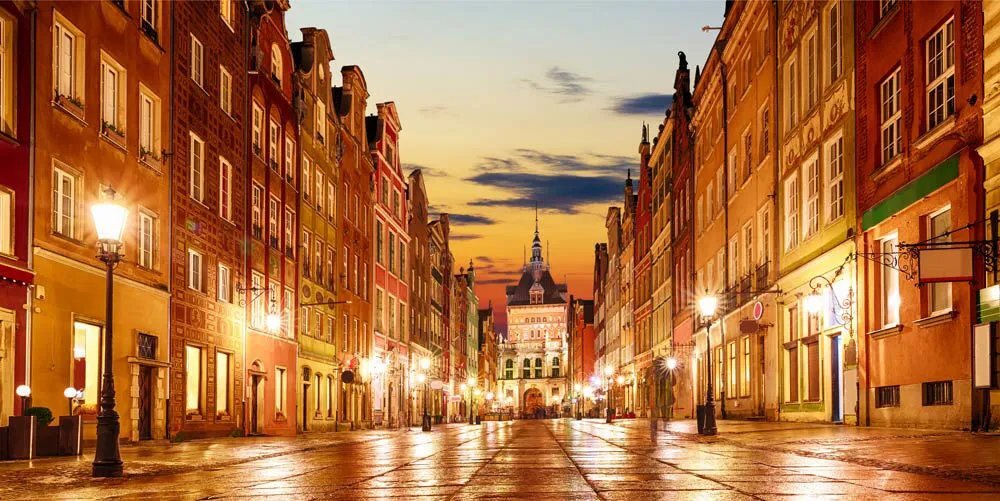 If you love seeing ancient churches, don't miss Oliwa Cathedral. This Catholic church features renaissance paintings. And you may just be lucky to catch a free concert played on the organ while there!

Look for Neptune's Fountain from the 17thcentury for another fun memorable photo spot. It's surround with little historic houses and cafes.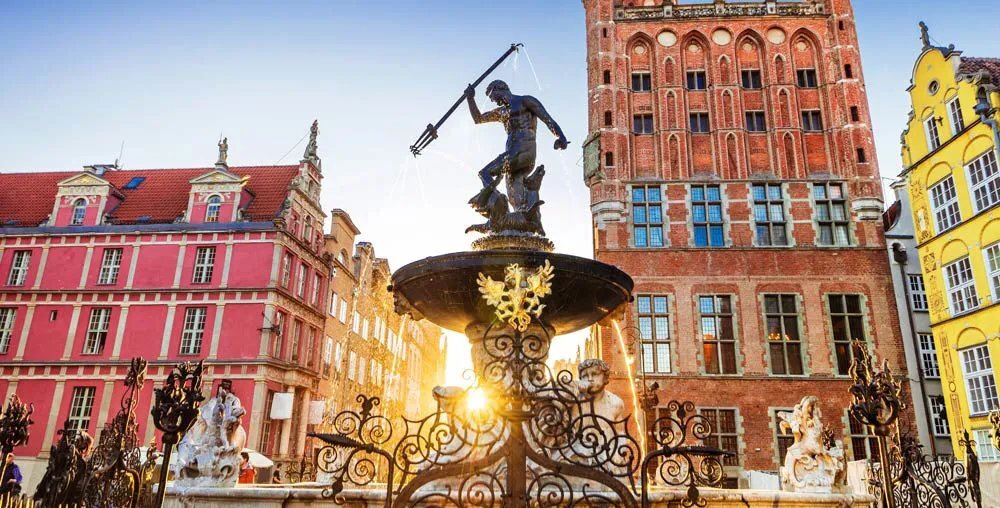 Traveling to Gdansk with children? Zoo Gdansk is a lovely place to add to your itinerary. Kids will also love the Hewelianum Centre, a museum of science with loads of hands-on exhibits to interact with.
And while Dlugi Targ is a great place to go as a tourist for the gorgeous surroundings, prices are higher here for everything from souvenirs to food. But keep moving and see the Golden House that will simply take your breath away with its striking façade.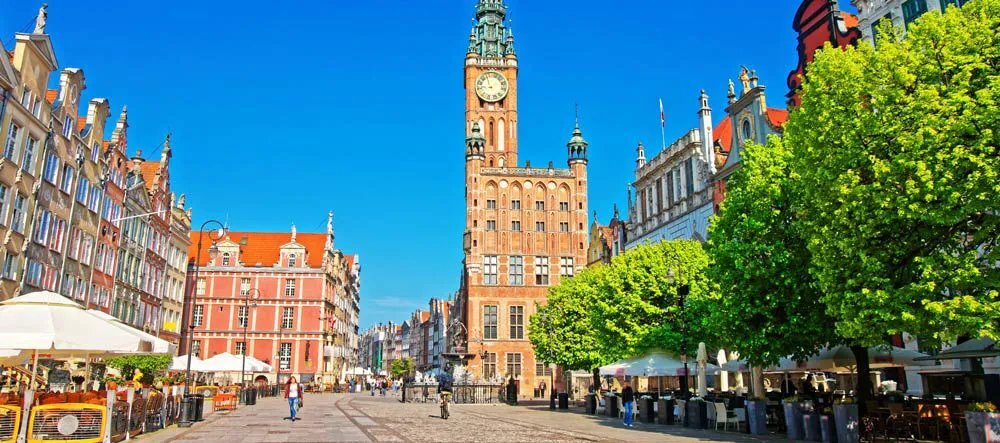 And if you really want to be impressed, the Żuraw w Gdańsku is one not to miss. It's a crane from the 15thcentury. Back then, it was the largest crane in the world. This one might be a restoration since the original was destroyed during WWII, however, it's still impressive to see that even back then, they were able to create something like this.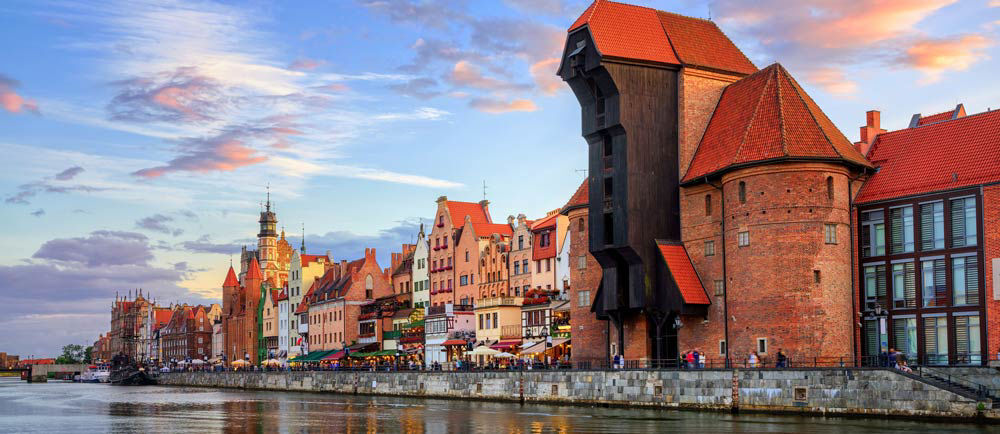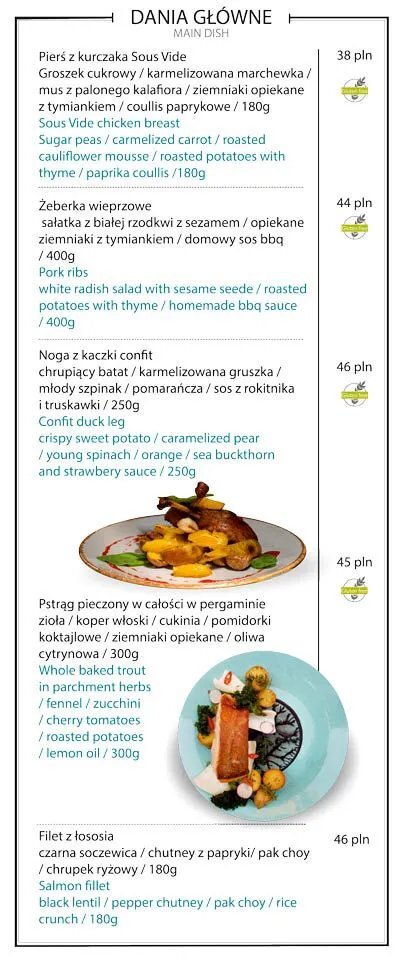 Menu From Mono Restorant Near Basilica of St. Mary
of the Assumption of the Blessed Virgin Mary Church
How much money do I need?
Gdansk in all its beauty is a fairly affordable city. On average, you're likely to spend around zł250 ($63) per day, depending on what you do while there.
Meals will certainly vary though you can plan on spending zł100 ($25) per day. Breakfast prices will always be a bit cheaper, and sit-down restaurants cost more than fast food or any street food you may grab.
Want to get around? Gdansk is fairly walkable (more on that below) though if you want to get around another way, a taxi ride will cost much more than public transport. Budget for about $7 per day on transportation, more if you want the comfort of a taxi.
Sightseeing is something you simply must do. Depending on which attractions you partake in, admission costs and day tours may range around zł26 per person (about $7).
And don't forget to tip! It's acceptable to tip 5% to 15% in Gdansk.
Hotels
In Gdansk, there are popular neighborhoods to visit. Depending on what you plan to do while in town, you will likely choose one of the more popular neighborhoods as your base. Stare Miasto is the old town of the city where you'll see all that splendid medieval architecture and shipyard remnants. Oliwa is where the Oliwa Cathedral and park reside. And Główne Miasto is a great place for tourists because of the bridges and arches, plus the chance to shop in boutiques and open-air markets.
For hotels on a budget, try Willa Promyk. It features a shared lounge area and garden. It's a simple place that will only set you back about $42 a night.
In Old Town, you'll love Celestin Residence. This medieval house is incredibly unique and rich with history for around $50 a night. The service and beauty of this hotel is high quality.
Around the same price as Celestin Residence, you'll find IBB Hotel Dlugi Targ, close to Artus Court and Green Gate Gdansk. Boasting an enjoyable stay, the in-house restaurant is nice for a meal and the position of the hotel puts you close to all the major sights which you can easily get to on foot.
For those with luxury in mind, head to the city center for the Hilton Gdansk, complete with rooftop pool and terrace. This 5-stat hotel features a spa, sauna, mini-bars in the rooms, bathrobes, and slippers. It's a high-end place that you will most assuredly enjoy for about $110 per night.
Restaurants
Naturally, you'll be ready to taste the delicious fare available in Gdansk. It goes beyond meat and potatoes to give you a mix of Polish and Slavic flavors. Pork is very popular here though the seaside locale makes seafood another fresh and tasty option. Drinking beer or vodka with meals is quite normal too.
Bar Pod Rybą is a neat little café for budget meals. Potato with sausage or herring comes highly recommended. For something more historic, try what is named the oldest restaurant in Gdansk, Kubicki. It's classic and elegant with a wonderful ambience, but due to its popularity, you should book a reservation to secure your seat.
Discover Browar Piwna, a hidden brewery you'll find behind the facades of old buildings for a fun way to make friends in the city. Or dine on the water at Gdański Bowke with some of the best food around.
Transportation
If you want to avoid spending money on transportation, staying in the city center of Gdansk is ideal because it's easy to walk. Public transit can help you in the way of trams and buses if you want to go further. Ticket machines are available next to each stop with a choice to buy by ride or by travel time. If you're going to do and see a lot, you may want to get the 24-hour pass that will be good for all buses and trams.
Water tram lines are great if you're in town from May through the end of September. You'll need to get your own separate tickets for these as they are not part of the same ticketing for the buses or trams on land.
If you've rented your own car and are driving to Gdansk, you can get to it by taking the E28 from the west with Gdynia, the E77 coming from the southeast, or the A1 highway coming from the south. In the Old Town, you can only park by permit or you'll receive a fine. Street parking is available for about $0.75 for the first hour and you'll need to look for the street machines to pay for it.
What time of the year to go?
Most people visit Gdansk in the summers because winters are cold and cloudy. Summers are pleasant though do expect rain and thunderstorms that tend to come on suddenly. It's a good idea to have an umbrella handy. In winter from December through March, expect snow. If you like cold weather, Gdansk is lovely in the winter, though if you want to enjoy more of the seaside vibe, summer is best.
Language
In Gdansk, Polish is the most prominent language. Some speak German or Kashubian dialect, but the good news is that English is also quite common. If you ever feel lost or don't understand something, someone will likely help you in English.
Buying Amber Jewelry
Something else you'll want to do when you're in Gdansk is shop for Baltic amber. The Gdansk Amber Museum should be on your list of stops. It features the largest collection of amber in the world. There's nothing like it anywhere else!

You'll learn all about amber in history and discover masterpieces and modern art. You can also visit ul. Mariacka, near St. Mary's Basilica. This cobblestoned street is lined with amber stores and workshops.
Near the ancient crane, you can look for Zbigniew Strzelczyk's workshop. This amber master craftsman is an expert in his trade and is a fascinating person to talk to if you get the chance.
And should you not be able to make your trip to Gdansk just yet, you can always visit Holiday Gift Shops online to order genuine Baltic amber jewelry. Each piece comes with certificates of authenticity so you'll know you're getting the real thing.
Safety
Gdansk is incredibly safe overall. However, it's wise to always be aware of your surroundings in any location. This includes a safe place like Gdansk. Pickpockets and scammers may try to target you so always watch out!
Nearby cities to go to in Poland
Want to extend your trip? Sopot is just a few miles away from Gdansk and is a famed beach resort spot. It wasn't destroyed in WWII so the architecture you see is the original, and completely well-preserved. It's a nice place to go for spa days and wellness.
Poland's capital city of Warsaw is fairly close to Gdansk too. As it has so much to see, you'll want to plan for ample time in the capital. However, whichever places you want to see in Poland, Gdansk should be at the top of your list. It is more affordable, filled with beauty, and will help you create memories that will last you a lifetime.
Important: Please check travel advisories for any COVID restrictions or closures before visiting Gdansk as they may have changed since the publication of this guide.