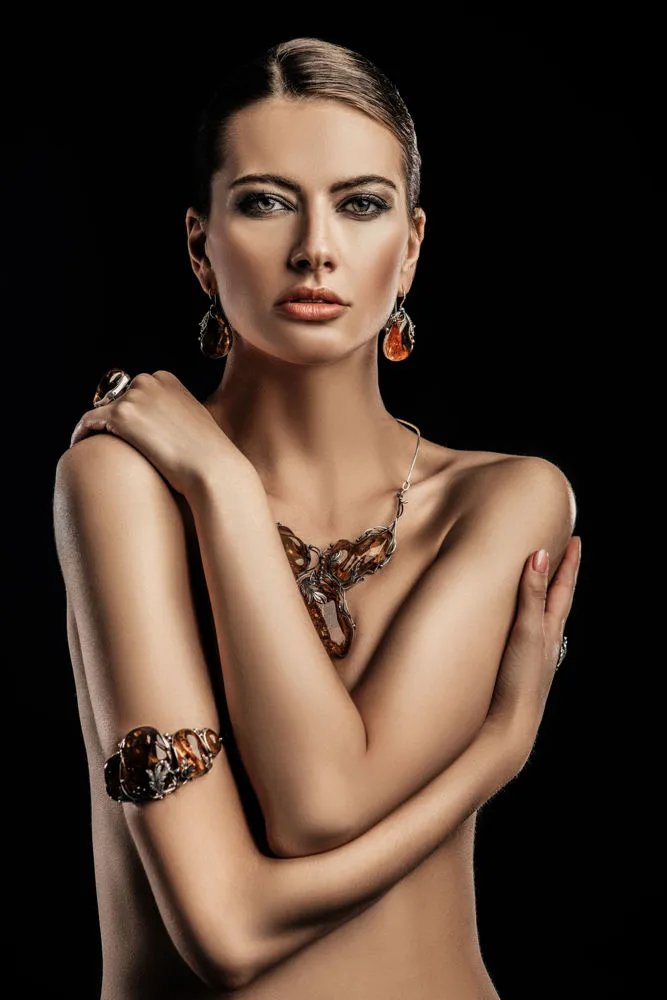 Are you ready for some fashion updates to get your wardrobe updated for winter 2022-2023? Jewelry is the one accessory that can really take an outfit from basic to amazing in a blink of eye, so why not make sure you're up to date with all the latest trends and styles? We are here today to give you 8 jewelry trends that will be big this season. From elegant drop earrings and show-stopping necklaces, to statement rings and delicate bracelets, these pieces are sure to have you oozing style no matter what look or occasion. So sit back and let's dive into the hottest jewelry trend this winter!
1. Oversized earrings
Oversized earrings have certainly made a huge impact in today's fashion scene! Bold and eye-catching, these statement pieces let us express ourselves with edgy style, showing off a perfect blend of rebelliousness and sophistication. They stand out from the crowd and keep people talking - the perfect accessory to liven up your look whatever the occasion. Whether you go for minimalist designs or intricate details, oversized earrings are a sure way to make heads turn.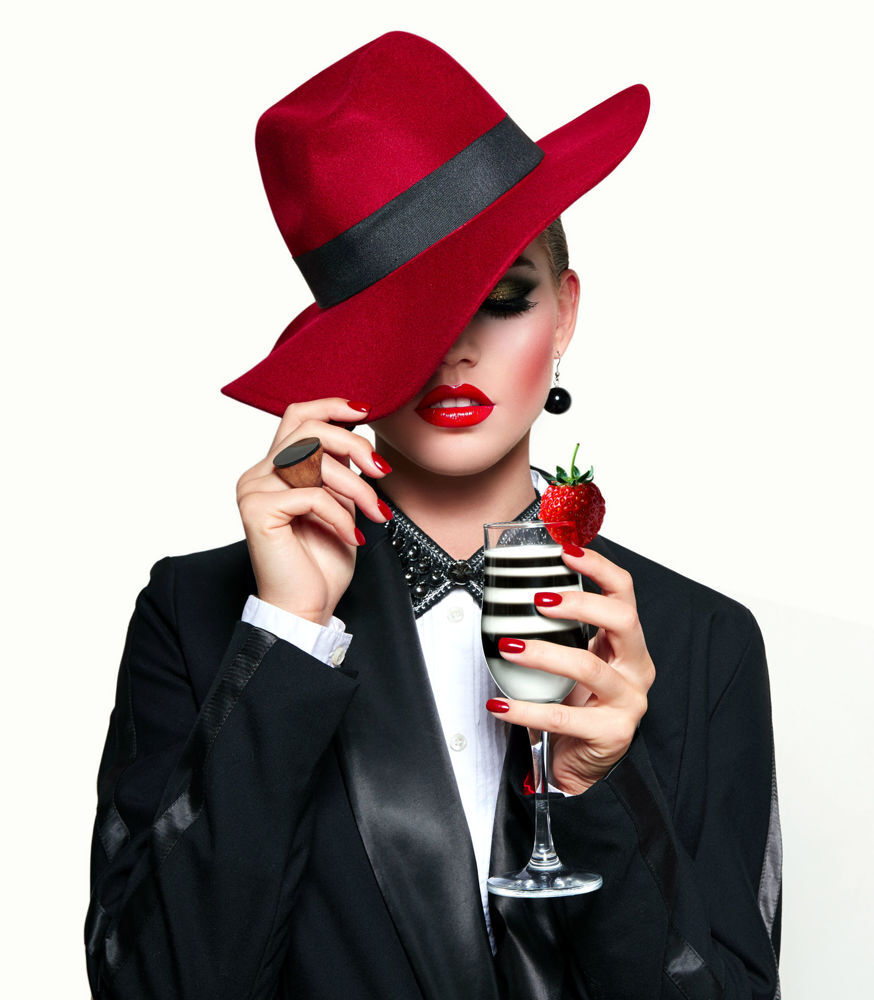 2. Cocktail Rings
Cocktail rings have become an essential part of the fashion industry, and for good reason! These chunkier, eye-catching rings come in a variety of sizes and colors, perfect for competing with the dresses, jewelry and loud fabrics we associate with cocktail attire. Cocktail rings make an ideal conversation starter, so pull out that extra sparkly number and grab everyone's attention! No matter what kind of night you have planned, these stunning accessories will make all the difference in your look. Whether worn solo for a dazzling effect, or alongside other pieces for maximum impact, show off your style with a cocktail ring and have everyone talking about your amazing ensemble.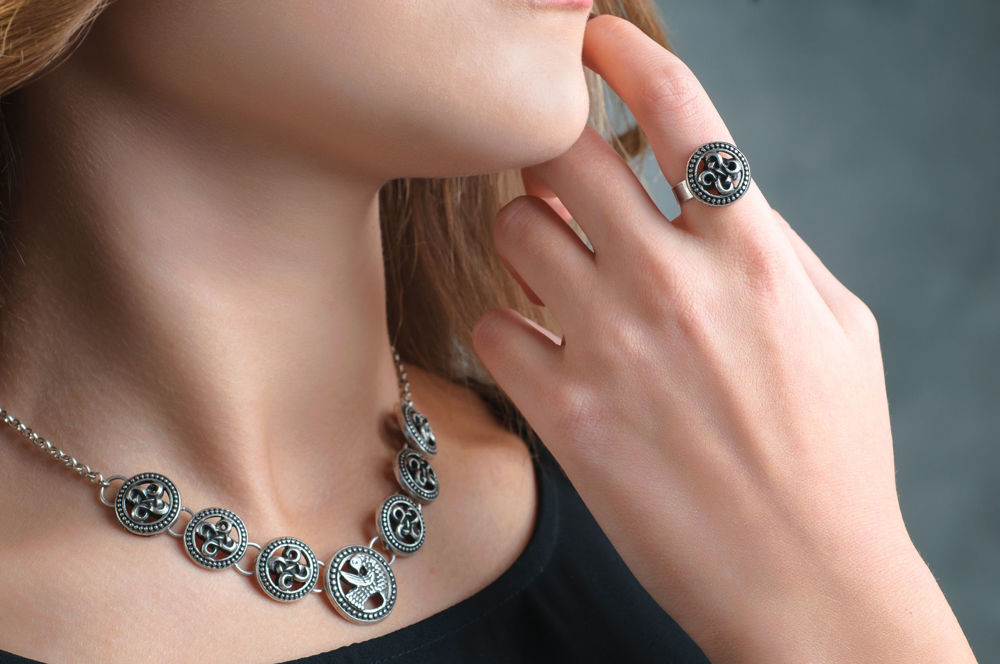 3. Statement necklaces
Statement necklaces are great pieces of jewelry to spice up a plain dress, or even a blazer. They can make all the difference when it comes to completing an outfit - the perfect statement necklace can elevate one's look to a whole new level. It doesn't matter if you prefer bold, chunky pieces, or something more subtle and dainty - there is a statement necklace for every personality type! Have fun searching for the perfect piece, and don't forget that mixing and matching variety types of jewelry add depth to any outfit.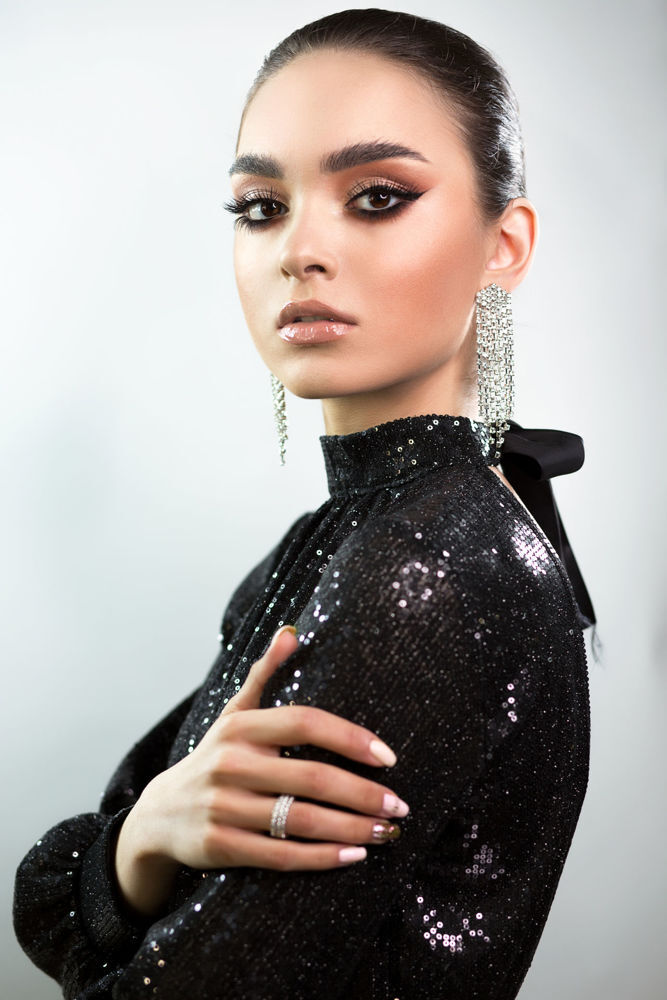 4. Chandelier earrings
Chandelier earrings are a great choice of jewelry for any formal occasion. They are designed to "dangle" from the ears with a variety of shapes and styles. Many chandelier earrings feature beautiful Swarovski crystals, semi-precious gemstones, or freshwater pearls. Chandelier earrings can bring the perfect amount of glamour and sophistication to your look without going overboard. Choose a pair in gold or silver that matches your outfit and you're sure stop traffic with your style!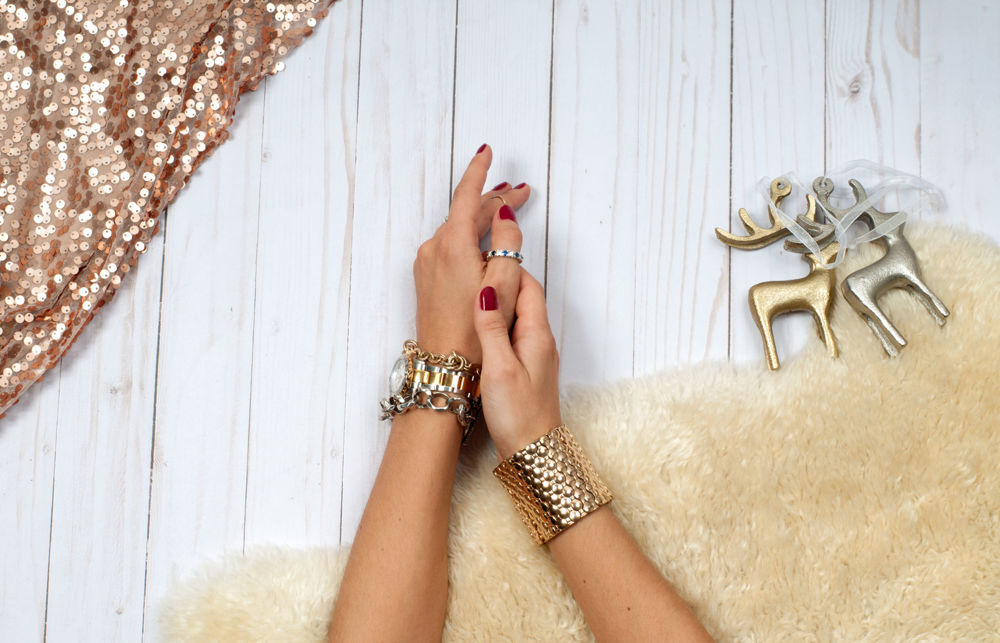 5. Chunky Cuffs
If you're looking to make a real statement, then chunky cuffs are your best bet. Bold and beautiful with their colorful designs, these accessories have become one of the hottest trends of the season. Not only do they add an eye-catching feature to any ensemble, but they also help pull looks together for truly unique style statements. They come in all shapes and sizes, so whatever your size and style, there's a chunky cuff out there to make you stand out. So break away from tradition and treat yourself to a few chunky cuffs today!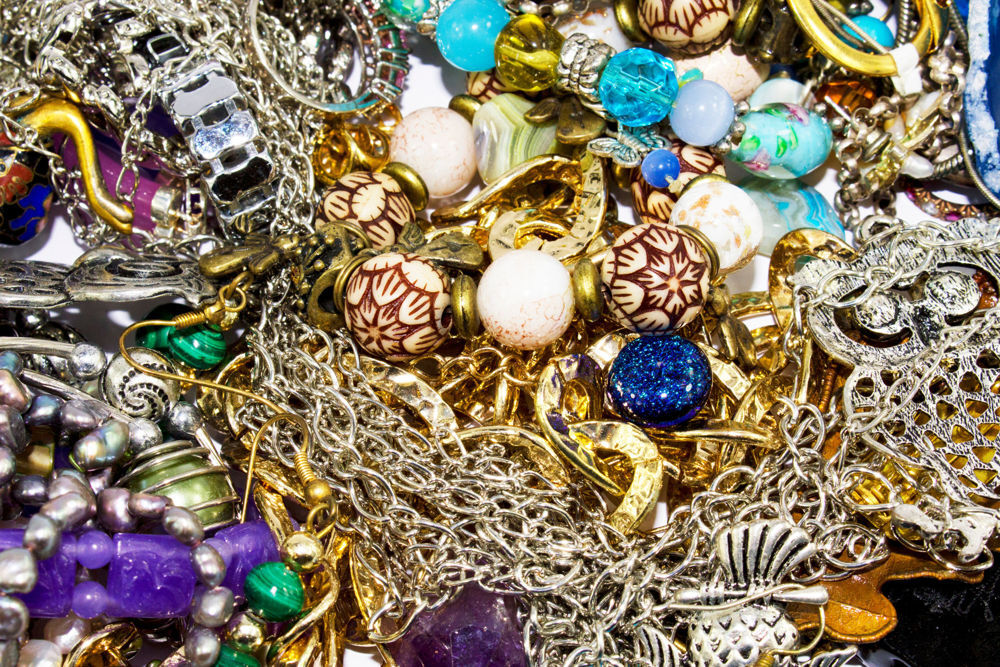 6. Mixed metal jewelry
Mixed metal jewelry is making a huge splash in the fashion world recently! Gone are the days when wearing silver was the only acceptable way to accessorize. Now, you can mix and match beautiful gold, silver, and rose-gold pieces all together for a look that says fashionable and fun. From earrings, to necklaces, to rings - mixed metal jewelry is not only unique but it speaks to your individual sense of style. Don't be the same as everyone else - add mixed metal jewelry to spice up your wardrobe today!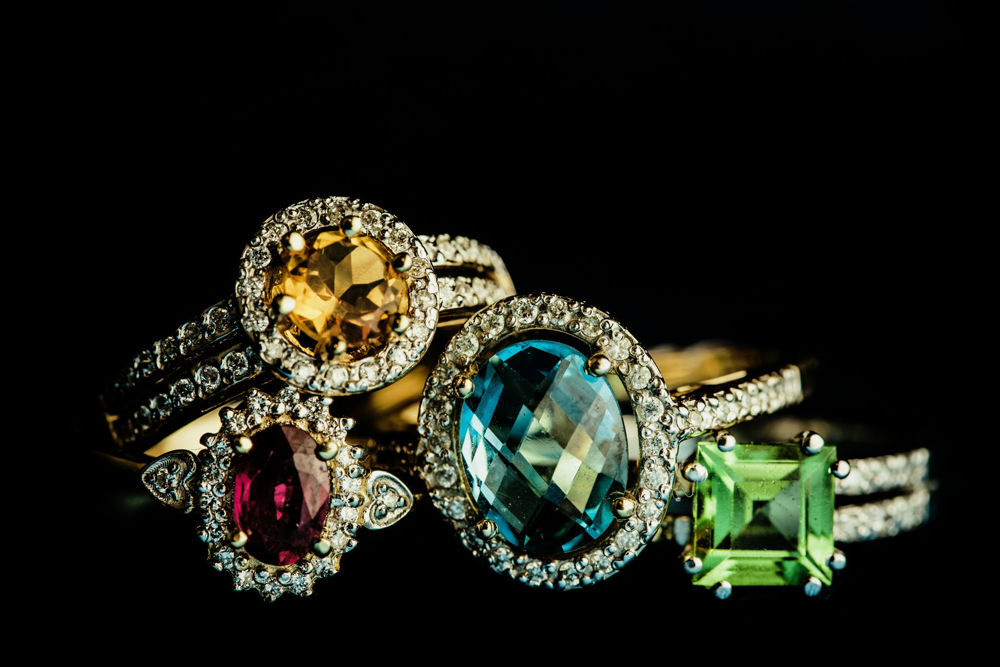 7. Gemstone jewelry
Gemstone jewelry is so much fun to look at and wear! Sparkling stones like diamonds, rubies, and sapphires always bring an extra special sparkle to a necklace or bracelet. Often set in sterling silver or 14k gold, the gleam of a beautiful gemstone pendant can illuminate any outfit. The perfect addition to any wardrobe, gemstone jewelry will give you the extra something special that you're looking for. Whether it's a simple single solitaire set in white gold or an array of dazzling multiple stones set carefully on your finger as a ring, no matter which way you choose to accessorize with Gemstones, your style will truly shine!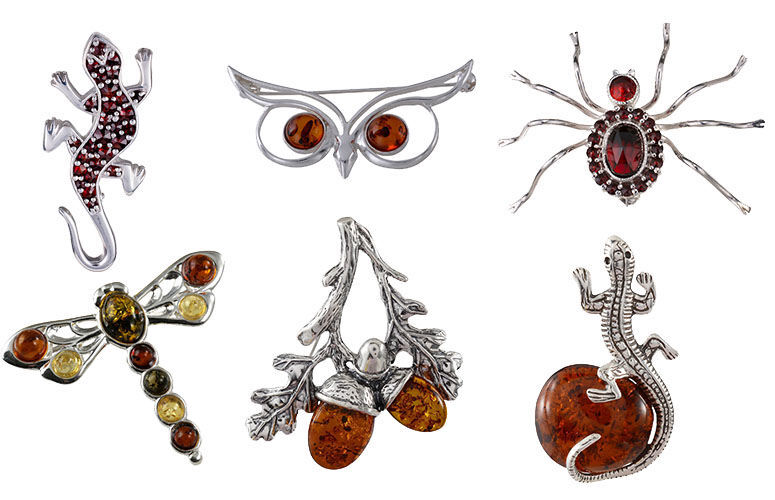 8. Brooches
Brooches are a great way to add a little bit of personality to your outfit. Whether you're looking for something whimsical or sophisticated, there's definitely a brooch out there for you. And the best part is that they can be worn with just about anything - from a casual t-shirt to a formal dress. So next time you're feeling like your outfit needs a little something extra, don't forget the power of a brooch!
No matter what the occasion is, you can always find fashionable jewelry for winter 2023 at www.holidaygiftshops.com. By buying all of your trendy winter 2023 jewelry now, you'll be prepared for any event or occasion that comes up between now and the holidays. Plus, you'll be able to take advantage of our free shipping on any purchase. And keep in mind that the returns are also free. So, start browsing our wide selection of necklaces, bracelets, brooches, rings, and earrings today and find the perfect pieces to add to your collection.