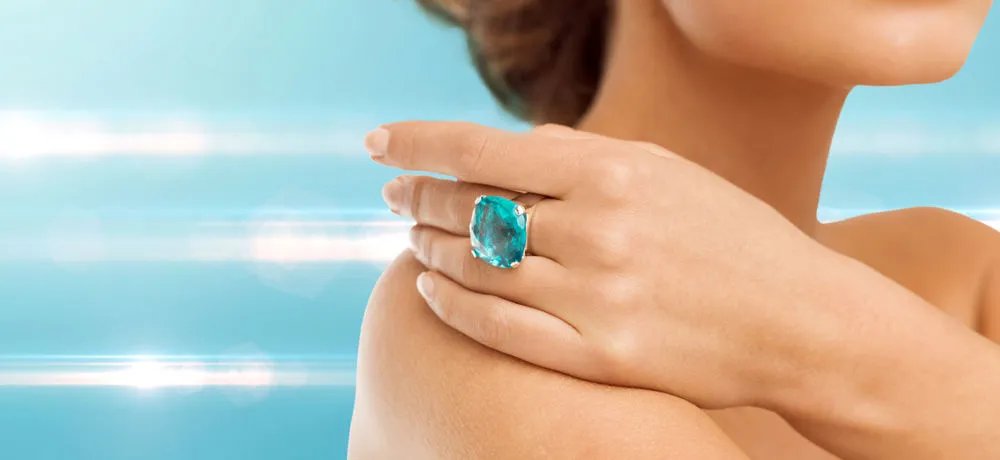 It's no secret that women like wearing rings. Like clothes, rings are a part of our personality.  It's good to buy a new ring and hear compliments from family and friends. But sometimes, the ring which we think will be the one, doesn't look so great when we try it on and we are not sure whether it's worth purchasing it. We can't pick any random ring at a jewelry store and wonder why nobody notices your new joy. To make a ring purchase easy and fun and hear well deserved compliments later, we need to know our finger shapes. Here is a short guide to buy the perfect ring:
Long fingers
Most ring styles will fit long "musical" fingers. Cocktail rings with unique stone and a wide band will look great on such fingers. Rings with horizontal stripes in the design will look most flattering on too thin long fingers. Try to avoid rings with very long pointed stones as they will make your fingers look too thin.
Wide fingers
A chunky stone with a medium to thick band will make your fingers graceful and slender. An oval, rectangle, triangle, emerald or pear-shaped ring will elongate a wide finger and will cover the skin on both sides. A big no-no for wide fingers is a delicate ring with a small stone.
Slender fingers
When buying a ring for slender fingers, pick a ring with a medium stone and a thicker band. Rings with wide band and an intricate design will work well. Ladies with slender fingers should avoid chunky stones in square, rectangle, round and heart-shaped thin band rings. Such rings will only make slender fingers too thin.
Short fingers
A pear-shaped, rectangle, oval or marquise cut ring with a narrow band will elongate short fingers. Try to avoid rings with a horizontal cluster of small multicolored stones or wide rings with massive stones.
Big knuckles
Ladies for big knuckles should go for rings with heavier band and bright stones with all kinds of décor around it. Such rings will make your hand slender. Avoid thin rings as they will only draw attention to your knuckle.